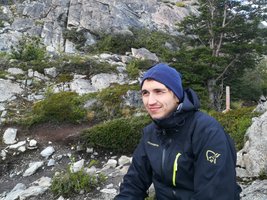 I hold an M.Sc. in Geology from the University of Copenhagen, and a PhD focused on the the oceanography of the Cretaceous Chalk Sea, which I explored using isotope geochemistry and numerical ocean modeling. My thesis is available here.
My main research interest is the co-evolution of life and planet Earth, both in the deep past and in the present, where human society is making a profound impact on the surface environment of our planet.
Outside of research, I am an amateur writer, with essays on Geology and the Anthropocene, as well as fictional short stories published in several collections.
I am an experienced public speaker, mainly within the field of Geology. For enquiries about talks or texts, please contact me here